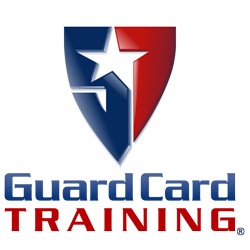 Arizona Department of Public Safety (DPS)
Welcome to the STC Guard Card Training® program offering for the State of Arizona.
The 8-hours Arizona Unarmed Security Guard Skills Training Course must be completed before the Unarmed Security Guard Registration certificate and identification card are issued.
NOTE: These training manuals are intended for use as part of an instructor-led course in accordance with the Arizona Revised Statutes and Arizona Administrative Codes. These manuals may be used exclusively by a DPS Licensing-Certified Security Guard instructor in approved and licensed training facilities.
Available Manuals:
8-hours, Unarmed Skills Training Course for Security Guards: Arizona
Pre-assigment training
8-hours, Unarmed Refresher Course for Security Guards: Arizona
Bi-Annual Continuing Education Course
STC Guard Card Training®